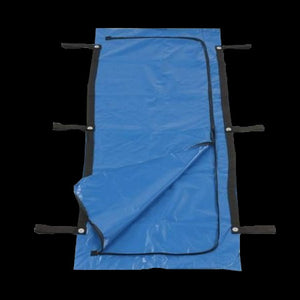 This 12mil blue scrim bags are made of heavy strength polyethylene sheets with scrim material incorporated.  These bags are cremation safe.  The envelope style zipper allows for easy loading and unloading.  The bag will maintain its integrity in cold conditions.  6 handles are 
 Each case contains 10 bags.  
 36"x 90"
Envelope style zipper
 3 toe tags are included.